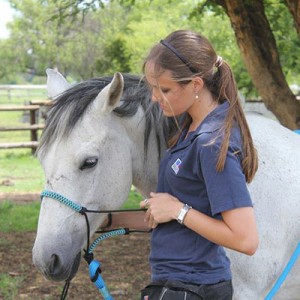 Dr Nina Kisch
Dr Nina Kisch
Nina graduated from Onderstepoort in 2012 and started working with wildlife, predominately wild carnivores. Whilst the work was fascinating and the animals unique to work with, something was missing.
After her involvement with a 'mini' Rabies campaign in Mpumalanga in September 2013 where she worked alongside the Mpumalanga State Veterinary Services and local welfare organisations, she decided to change her focus back to small animals, horses and welfare.
Nina is the local co-ordinater for Project Mpumalanga and spends her time as chief fundraiser for 'Vets for Change'.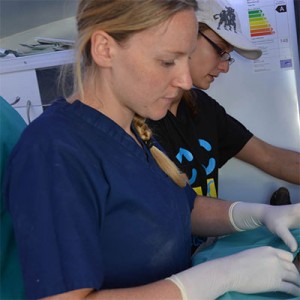 Dr Lorna Kavanagh
Dr Lorna Kavanagh
Lorna has a degree in Zoology from Trinity College Dublin, where she has developed her interest in wildlife conservation and epidemiology. After this she moved to Budapest and fulfilled her goal to become a Veterinary Surgeon. Currently she is working in small animal practice in London in an emergency private hospital, gaining a wealth of experience in new surgical and diagnostic techniques.
She has worked in a wide range of charity hospitals in the UK and is currently affiliated with an RSPCA shelter in North London. Lorna joined the Limpopo mass rabies and sterilising campaign in 2014 and since then has been keen to continue her volunteer work with Vets for change.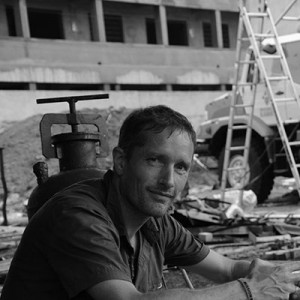 Carl Salter
Carl Salter
Carl retired from the 9 to 5 rat race in 2012 in an attempt to readdress his work/life balance and seek a more personally fulfilling life. Getting involved in the charity sector means that his work/life balance is possibly not working out as he imagined but life is definitely more fulfilling!
Carl deals with all aspects of Vets for Change, he is chief website geek, designer, anaesthetist, designated driver, top dog darter and tent erector!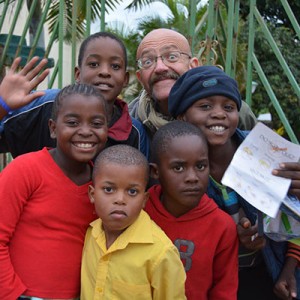 Dr Davide De Lorenzi
Dr Davide De Lorenzi
Davide graduated with distinction in Veterinary Medicine from Bologna University in 1988. Four years later he completed his training as a Specialist in Clinical Medicine and Pathology of Companion Animals (Pisa University). In 2005 Davide obtained his diplomate status in the European College of Veterinary Clinical Pathology and in 2010 he discussed his PhD thesis about a study on bronchoalveolar washing standardization in the dog (Perugia University).
As a self-employed vet, he currently works in some veterinary clinics in the North of Italy in the field of respiratory and ENT diseases, endoscopy and diagnostic cytology.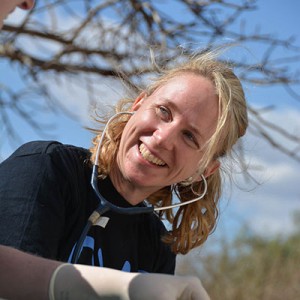 Chrissy Howell
Chrissy Howell
Chrissy is a fully qualified veterinary nurse based in the UK. Prior to this she gained her BSc in Animal Welfare and Management. She has worked in a range of practices including charity and referral, and also taught at a nursing college.
All of these work places gave her the skills needed to volunteer for international charities, working in countries such as India, Gambia, Greece, Armenia, India, Thailand and Spain! In April 2014 Chrissy volunteered with Vets for Change for the Mpumalanga vaccination campaign and then again for the vaccination and sterilisation campaign in Limpopo in July 2014 and is now a core member of the team.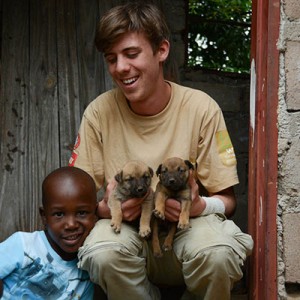 Maximilian Richter
Maximilian Richter
Maxi is a qualified veterinary nurse based in Munich, Germany. Maxi has been actively involved in animal charity work since his first project in Romania 2012. Maxi was part of the core VFC team during the Mpumalanga vaccination project last year. His main tasks were helping to set up the camp, looking after the local and international volunteers and he was heavily involved in the day to day running of the campaign.
Maxi is now a permanent member of the team and in 2015 he will help with the organisation of the projects, fund raising in Germany and he will again join the next Mpumalanga campaign.